For international travelers, numerous airlines operate direct flights to Rio de Janeiro from key destinations worldwide. From North America, you can easily find direct flights from cities like New York, Miami, and Toronto. European travelers can enjoy direct connections from London, Paris, Madrid, and other major capitals. South American countries, including Argentina, Chile, and Peru, also offer direct flights to Rio de Janeiro. From Asia, you can transfer at North America, Europe or Middle East of your choice to catch direct flights to Rio de Janeiro.

Travel from Airports to CBPF:
There are two airports in Rio; Galeão – Tom Jobim Airport for international and domestic flights, and Santos Dumont Airport for domestic flights only.
Once you arrive at Galeão – Tom Jobim Airport, you'll find excellent ground transportation options to take you to your destination. Taxis, ride-sharing services, and private transfers are readily available at the airport. Additionally, the airport is well-connected to the city's public transportation system, making it convenient to access various neighborhoods and attractions.
International Airport – CBPF: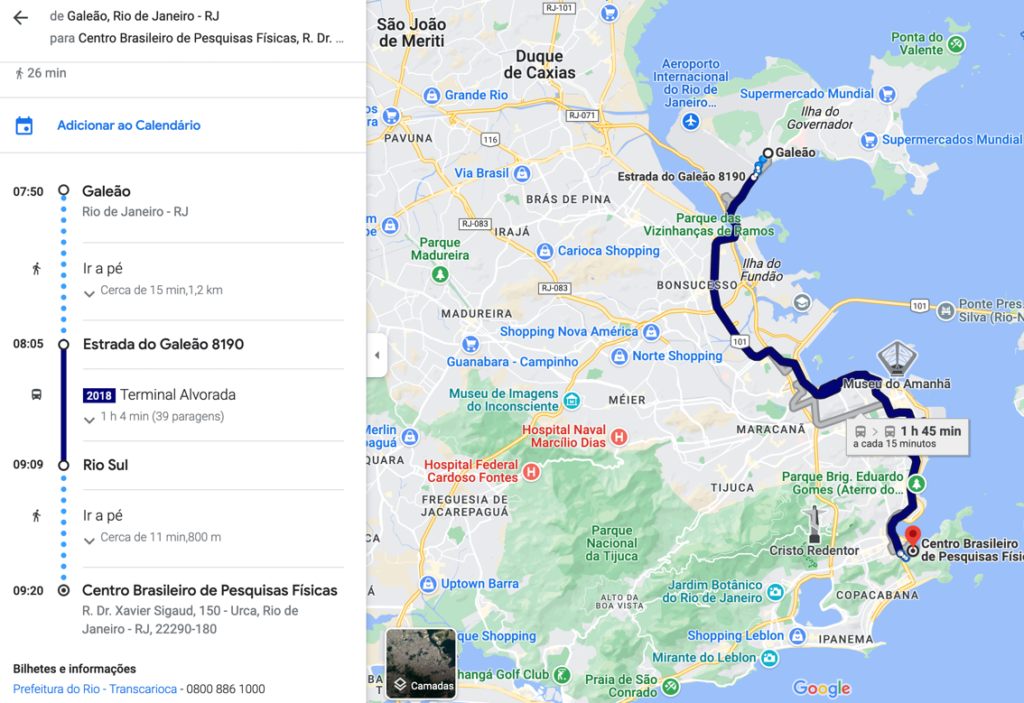 Santos Dumont Airport – CBPF: